TelForm light component provides users of the Joomla website much of the same functionality as the paid component TelForm.
The component will help to organize feedback on Your website.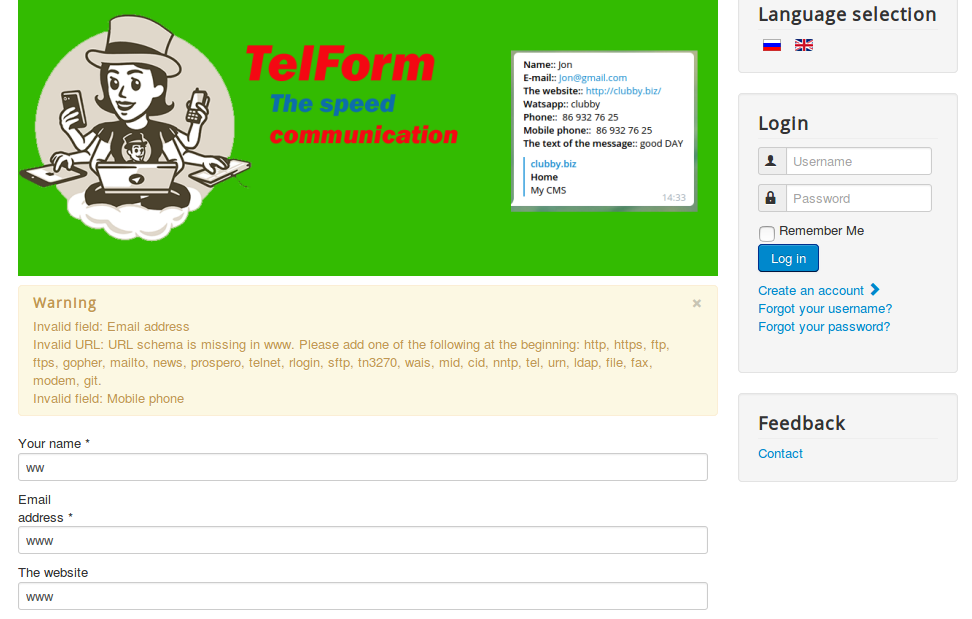 The component writes the data sent by users of Your site to the database, and also sends them in the mail to the postal address specified in the settings of the component. Data is also sent in the Telegram messenger installed on Your smartphone.
Component is installed by standard means of Joomla.
To enable this feature, You will need a bot Telegram, token and the ID of the chat Telegram. How to do You can see here.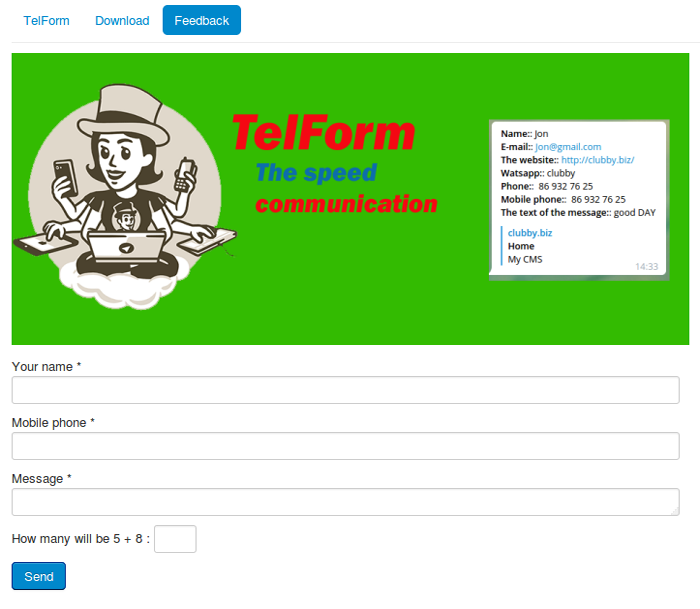 The main distinctive feature of the TelForm-light component is in the sending of the site user's message directly to the mobile phone of the operator or the company Manager. Fast communication provides a high level of service, high level of sales. The speed of transmission messages this a quick response. You can reply to the customer wherever you are.
The component is easy in setup and in the working.
The component is distributed free of charge. The only condition: the preservation of links to the authors website.
In order to test the component, specify the correct mobile phone number