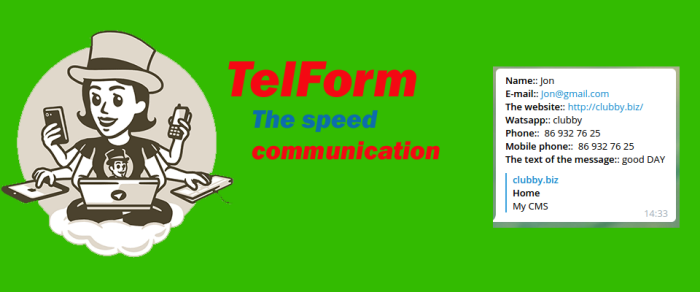 Details

Category: Components
TelForm light component provides users of the Joomla website much of the same functionality as the paid component TelForm.
The component will help to organize feedback on Your website.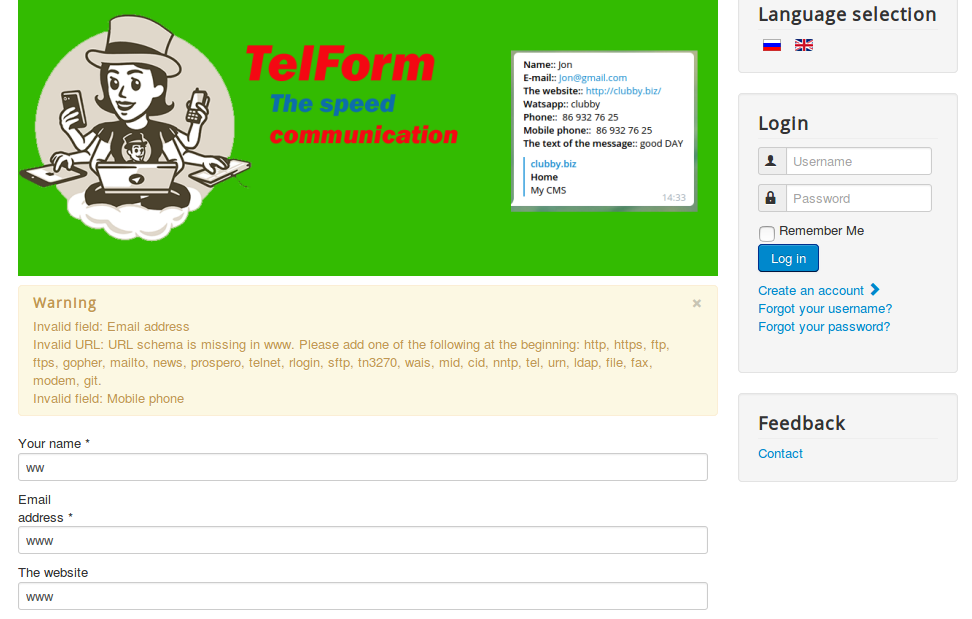 The component writes the data sent by users of Your site to the database, and also sends them in the mail to the postal address specified in the settings of the component. Data is also sent in the Telegram messenger installed on Your smartphone.
Component is installed by standard means of Joomla.
To enable this feature, You will need a bot Telegram, token and the ID of the chat Telegram. How to do You can see here.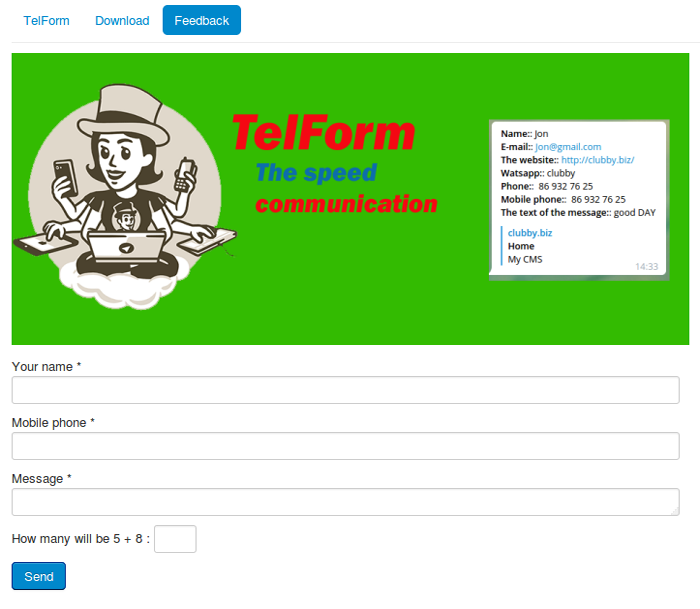 The main distinctive feature of the TelForm-light component is in the sending of the site user's message directly to the mobile phone of the operator or the company Manager. Fast communication provides a high level of service, high level of sales. The speed of transmission messages this a quick response. You can reply to the customer wherever you are.
The component is easy in setup and in the working.
The component is distributed free of charge. The only condition: the preservation of links to the authors website.
In order to test the component, specify the correct mobile phone number
Details

Category: Components
Why you may need component TelForm? For fast communication with customer service managers.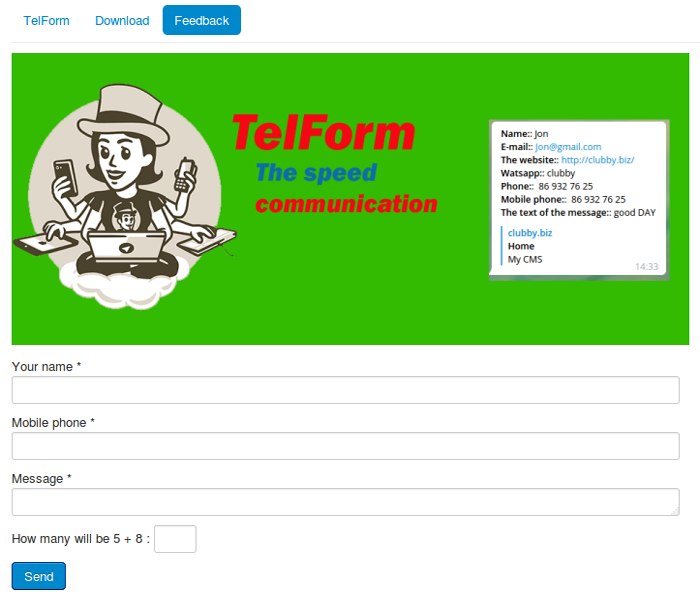 You had a situation when You send a letter to the postal address of the company and waiting for a response back? How annoying that the answer no.

Features of the component TelForm:
Sending messages to Email Manager that is specified in the component settings
Sending messages to Telegram messenger
Writing messages to the site database
Output records in the admin panel of the site
Selecting fields in the feedback form
Built-in captcha provides protection against spam
Custom field of form name
Field for displaying data about the company (address, phone)
Mobile unit (Custom links on your mobile phone, Whatsapp and Telegram)
Component TelForm allows you to avoid this. Your message is saved in the site database, sent by email to the address specified in the settings of the component TelForm, and Telegram sent to the specified smartphone.
For testing the component, use real data. Phone numbers are entered in international format. You cannot test incorrectly entered data.
For fast communication, use the buttons of the mobile block.

This block is visible only on mobile devices.
A separate module of the mobile unit you can buy here
To buy component, you can by clicking on the link